Customer Spotlight – BNS Software: Mobile Track & Trace with Scandit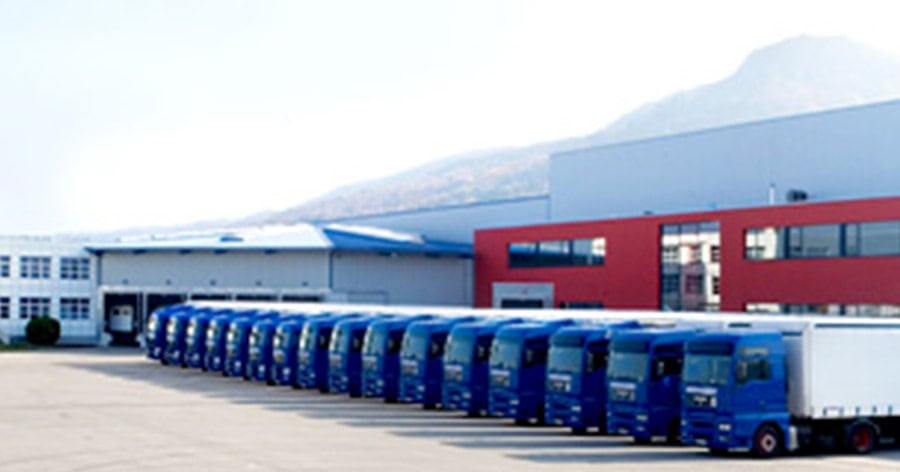 We often associate barcode scanners with retail environments, but there are many industries that leverage scanning technology. In this customer spotlight, we'll share what smartphone-based barcode scanning can—and is—doing for the logistics industry with a close look at Grieshaber Logistik AG, a distributor for Goodyear Dunlop Tires Germany.
Grieshaber Logistik is a European logistics firm that manages a comprehensive product distribution network for Goodyear Dunlop Tires Germany. Scandit recently teamed up with BNS Software to develop a track and trace solution that allows Grieshaber Logistik employees to manage tire pickup, delivery and distribution to retail outlets, all through the use of a smartphone.
On any given day, Grieshaber Logistik processes more than 900 deliveries of Goodyear Dunlop tires to retail stores across Germany.  As you can imagine, this requires the tracking of many moving parts, products, and employees. Thanks to BNS and Scandit, this process is made much easier through a mobile barcode scanning and tracking app that allows warehouse employees and delivery drivers to scan and track tires as they move from distribution centers to the retail store, where they are eventually sold to customers. BNS software's mobile track and trace application works in collaboration with their online supply chain management tool, OnWeb, which powers Grieshaber Logistik distribution online.
Because Grieshaber Logistik has gone mobile, they benefit from the lowered cost of ownership on mobile devices (over dedicated scanners), increased worker productivity and improved efficiency within their distribution network. With Scandit's mobile software-based barcode scanner and BNS Track and Trace solutions, Grieshaber employees are able to easily and accurately scan and track products from the warehouse to the sales floor—all via smartphones.  To learn more about Grieshaber Logistik and BNS Software's solution using Scandit, we encourage you can watch the short video (in German) below, which takes an in-depth look at the software, mobile app and use case.
---
Interested in developing a track & trace or asset management app? We can help. Contact a Scandit representative today.