Top Tips: The Do's and Dont's of Today's Wearable Devices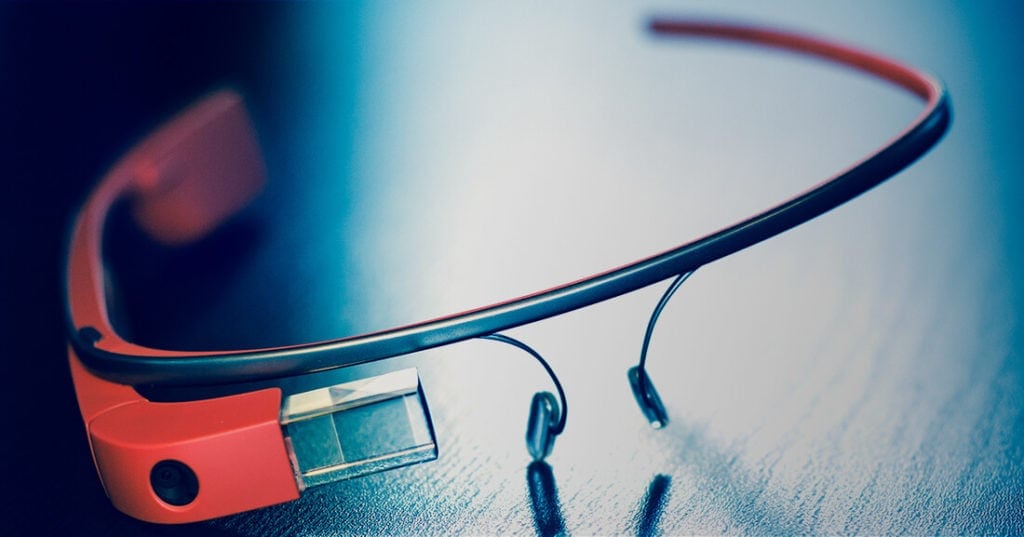 Wearables of many kinds, from smartwatches and connected glasses to smart contact lenses, are increasingly making an impression on the mass market. These new devices are expected to be the next big technology trend, capable of running apps that will enable both consumers and employees to leave their smartphones at home and purchase or interact with products using a simple blink of the eye or verbal command.
Much marketing hype has been put behind wearables – particularly smartwatches – but in line with the consumerization of business products, it is the applications for employees that are most interesting. And it is more than likely that we will see wearables making a huge impact on industries as wide-ranging as retail, logistics, manufacturing and the supply chain.
Despite Google recently ending its Glass Explorer program, early enterprise adopters spent much of 2014 demonstrating the product's business applications. Retailers developed software for hands-free order commissioning in warehouses, decentralised fulfilment centers, and in-store locations. Technicians in field service applications used it to access manuals and machine parts information, or to share their view with more experienced colleagues via "eye sharing." And while we await the next iteration of Glass, others are working on enterprise solutions with wearable products from Samsung, Microsoft, and Oculus.
Don't expect wearables to gain mass market adoption yet – Smart watches have started to gain relevance in the consumer market, but smart glasses only have limited distribution and are not ready for many consumer applications at the moment. Headset technology needs to be further miniaturized and adopted by glasses brands, such as Ray-Ban or Warby Parker, in order to gain broader consumer adoption. Augmented reality technology could be integrated with their products, combining the computing power of smart glasses with a stylish design that would appeal to a mass-market consumer base. This would then open up opportunities for consumer-facing applications to be developed for wearables, accessible through normal glasses or, ultimately, through contact lenses embedded with smart glass technology.
Keep an eye out for smartwatch applications first – Consumer-facing applications, particularly in the leisure and retail markets, such as fitness tracking, mobile shopping or in-store self-scanning are already being developed for smart watches like Samsung's Galaxy Gear, Pebble, and the Apple Watch. Smartwatches are unobtrusive and easy to wear and operate, which has allowed them to have a larger impact on the market than their other wearable counterparts. Apple's entry into the market in particular, as it so often has in the past, is likely to considerably boost adoption and popular acceptance.
Consider wearables as a means to bring more futuristic applications to life – Wearables do have a part to play in interesting new applications such as augmented reality (AR). A typical scenario might involve customers browsing furniture online and being able to visualise each piece in their living room, which is in the immediate wheelhouse of platforms like Microsoft's HoloLens. In the retail market, selected concept store locations are already offering this service in brick-and-mortar spaces. If the AR experience is to be rolled out to large audiences, however, retailers will depend on large-scale consumer adoption of these technologies.
Introduce smart glasses for powerful business efficiencies – Even in their current, occasionally bulky forms, smart glasses lend themselves well to the hands-free user experience. For business applications, they would only need to be made available to a small number of employees, which makes them ideal for procurement, warehouse selection and retail inventory. An excellent example is mobile order fulfilment, which can be made more efficient by utilising barcode scanning running on smart glasses like the Samsung Gear VR, Epson Moverio, or the next edition of Google Glass. A "pick-by-vision" approach allows the warehouse or stock-room employee to retrieve a pick list, move through the warehouse to the proper bin locations – via the most efficient path as indicated on the heads-up display – and scan each item on the list using their smart glasses to verify the picks before collecting all the products and making them ready for dispatch.
Don't launch MPoS until the technology has been miniaturized – Mobile Point of Sale (MPoS), which allows consumers to pay merchants for their goods or services from anywhere in the store, is not so easily enabled through today's wearables. The screens on current smartwatches are too small, and checking out a customer with smart glasses (e.g., by recognising the customer's face and automatically retrieving their credit card information) in most cases would be rather awkward. For wearable MPoS to become feasible requires further miniaturization of smart glasses or different form factors for smartwatches.
As more realistic and user-friendly apps for wearables come to market, consumer adoption will increase. We're still in the early days, but before long we will see consumers referencing their shopping lists on their smartwatches and warehouse staff checking stock inventories with smart glasses. Many industries are starting to realize the cost benefits and efficiencies that this new technology will deliver behind the scenes, and as every new wearable device or device update appears we move nearer to mass market adoption and a flurry of consumer-facing applications.