Creating Real-time Competitive Retail Advantage and Enhancing Supply Chain Visibility with Mobile Data Capture
| Retail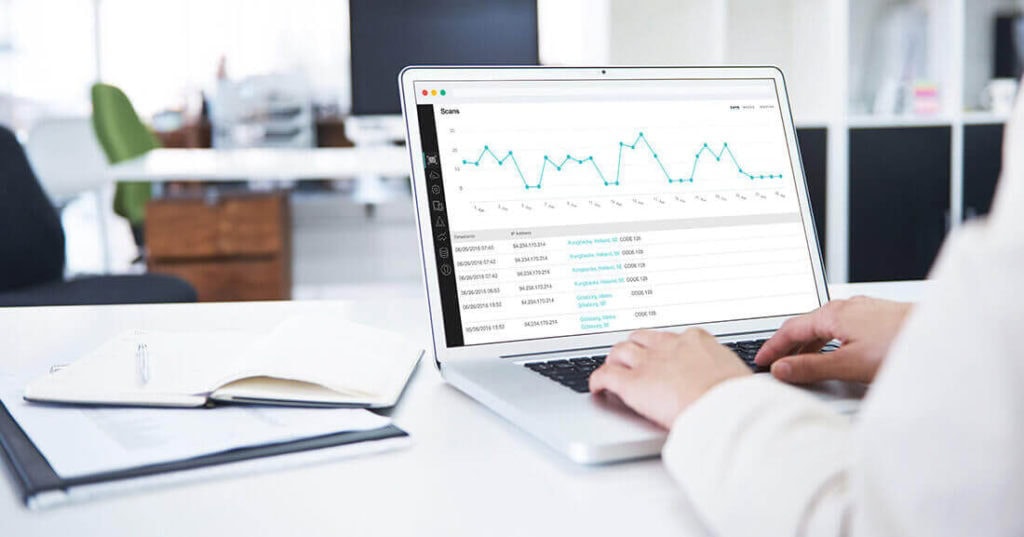 Through the deployment of mobile data capture solutions, retailers can gain a wealth of real-time operational data and insight. On the front end, consumer barcode scans provide enterprises with valuable insights into shopping behavior and help to strengthen consumer relationships. On the back end, mobile barcode scans provide retailers with real-time snapshots into how products move through their supply chain.
Real-time supply chain information such as current stock levels and location of current inventory, shipping/receiving and stock-taking data, real-time product sales, requests for product information from customers and employees, and proof of delivery can be tracked through mobile data capture solutions. Leveraging this data from source to shelf and beyond, retailers can gain new understanding of what drives their unique inventory turn patterns. In addition to improving operations, this heightened supply chain awareness can create new opportunities for success.
Smartphones running employee or customer scanning apps can provide the ideal solution for capturing mobile data in any part of the retail supply chain. This includes data on products as they are loaded onto and off of trucks, are placed in warehouse bins or on store shelves, are scanned for purchase, or even scanned to obtain information or create shopping lists in consumer homes. Upfront cost per unit is substantially lower than that of the typical dedicated scanning device. Total cost of ownership (TCO) can be five times as high for dedicated scanners as for smartphones.
Smartphone scan performance is equivalent or superior to a traditional handheld scanner or mobile computer with the added benefits and broader capabilities of a multipurpose device, increasing ROI. To affordably guarantee the flow of real-time inventory information throughout the enterprise, retailers can support mobile data capture on consumer devices with cloud connectivity. Download our new white paper to learn more.
Doing More with Your Data
Cloud-based mobile data capture allows retailers to easily centralize the collection, storage, and analysis of barcode data. In contrast, traditional handheld scanning devices typically need to be synced at the end of every shift. This results in critical gaps in enterprise visibility during the workday that can impede real-time decision-making and problem-solving.
Specific supply chain insights revealed by mobile data capture can include a deeper view into customer behavioral patterns. By applying predictive analytics to how inventory moves from source to end consumer, retailers become better equipped to put the right product in the right store or fulfillment center at the right time for the right customer to purchase. This maximizes sales as well as in-stock levels.
Connecting the Pieces
On the back end, retailers can easily record each movement of every piece of merchandise from source to shelf. As soon as an item is delivered from an original source or wholesaler, retailers can capture its presence in their enterprise. They can then scan goods every time they move thereafter, from warehouse to truck to back of store to shelf to customer purchase. Mobile data capture can also instantly reveal the positive impact of promotions and the negative effect of e-commerce site crashes and other systemic failures. Retailers can also apply analytics to broader inventory trends and distribution patterns throughout the enterprise.
On the front end, barcode scans by both customers and employees can provide unparalleled insight into shopper behavior. At a macro-level, retailers can identify larger trends such as varying regional product preferences and the correlation of weather to consumer demand. At a micro-level, retailers could compare what products a consumer looks up information for to what products they actually buy. This provides both a deeper understanding of individual consumer preferences and more thorough analysis of product performance at the item level.
Retailers can also gain a better, more precise understanding of what consumer touchpoints are involved in the path to purchase for specific items. And mobile data capture is an excellent source of real-time feedback on how placement in different areas of the store affects product interest and sales. Digging deeper, retailers can uncover hidden correlations between consumer purchases of disparate items.
Reaching Customers Where They Live
In the consumer home, mobile data capture provides retailers with an in-depth view of how customers use products once they buy them. It can also open new revenue streams. Swiss online supermarket retailer Coop@home uses a mobile shopping app powered by the Scandit Barcode Scanner SDK to let customers scan goods for purchase at home. The Scandit-powered app has gone from generating less than 5% of coop@home's annual turnover to 20%. Today, more than 25% of customers make purchases via the app. Read the full case study.
For more information on how cloud-based mobile capture and barcode scanning technology from Scandit can support your real-time analytics efforts download the white paper Enabling Seamless Retail with Mobile Data Capture.