How COVID-19 is Transforming Retail Fulfillment
| 小売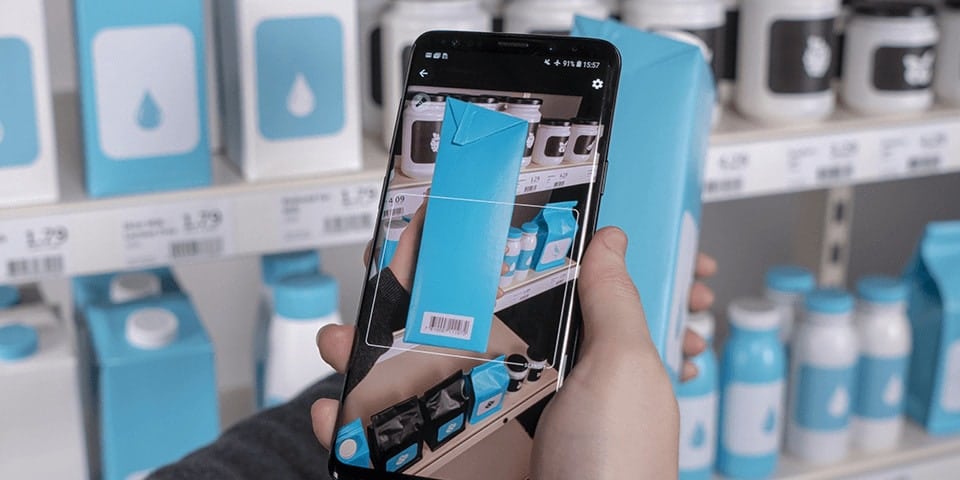 In the wake of the coronavirus pandemic, retailers worldwide have been significantly affected in many areas. One notable area is the need to adapt their fulfillment and operations to keep employees and shoppers as safe as possible. By necessity, many shoppers are avoiding even essential goods stores and also delivery drivers to minimize close contact with others and protect themselves from COVID-19. These radical changes are pushing retailers to rethink their approach to fulfillment and delivery, as well as capitalize on digital technologies to make day-to-day operations safer and more efficient for everyone.
Scandit helps retailers automate their end-to-end operations through mobile devices and high-performance barcode scanning software. We aim to provide retail businesses with the tools they need to stay competitive and efficiently serve their customers—even during uncertain times. So today, let's review how retail fulfillment is evolving in response to COVID-19.
Adapting to Social Distancing
Because the coronavirus spreads from person to person, communities around the world are enforcing social distancing to reduce close contact as much as possible. For essential retailers, like grocery stores, that means implementing restrictions on numbers in store, signage and "social distancing markers" to help ensure shoppers stay a safe distance apart. However, contactless delivery and pick-up are key solutions, too, especially for non-essential retailers who are being forced to adapt to embrace e-commerce more than ever before.
No-contact shopping is one of the most important tools retailers are using to fight back against COVID-19, and revive sales amid this ongoing crisis. We've already seen massive retailers like Walmart deploy no-contact services for pick-up, delivery and payment to keep staff and customers protected—including QR code scanning to pay for in-store purchases without having to touch a screen at a self-checkout station.
With high-performance barcode scanning software, in-store shoppers can use their own smart devices to make contactless purchases, drastically reducing the number of surfaces shoppers will touch during their time in the store. Pick-up customers can simply pull up and open the trunk of their car for an employee to load their ordered supplies.
Delivery drivers are also making drastic changes to limit the spread and impact of the coronavirus to help staff to minimize direct contact with customers and vice versa. To start, many retailers have initially instructed delivery staff to leave orders on a customer's doorstep without the need for a signature and are looking into new contactless measures for getting proof of delivery (see below).
Retail Fulfillment in the COVID-19 Economy
As communities continue to social distance and contain the spread of the coronavirus, online shopping has become more essential than ever. Unfortunately, traditional fulfillment requires drivers and shoppers to handle boxes that have made contact with several other people. Thankfully, retailers are taking major steps to keep workers safe without sacrificing efficiency.
Retailers are also leveraging contactless technologies (in conjunction with smart devices) to streamline picking operations and minimize contact with packages. For example, warehouse staff can use Scandit's MatrixScan AR on their smart device to scan many items with a single scan—allowing them to identify the correct product from a shelf in seconds.
Contactless Proof of Delivery
Due to the increased demand for home deliveries, retailers are investing in tools and technologies that minimize contact upon delivery. One of the most challenging aspects of retail delivery during COVID-19 is PoD (proof of delivery). Traditionally, when a driver needs to collect proof of delivery, they pass a tablet or phone to the customer to sign. But with mobile computer vision, contact-free PoD is simple.
In direct response to COVID-19, Scandit has developed a web app that enables contactless proof of delivery. With this tool, customers can sign and confirm receipts for goods and parcels using their own basic smart devices. Scandit Barcode Scanner SDK for the Web works for browsers of any device, which means shoppers don't need to download anything, they simply scan a QR code, sign on their device and submit. We're offering this web app for free until September 30, 2020—as we all work to combat COVID-19 together. Key benefits of this solution include the following:
Contact-free signatures: customers can sign for pick-up or delivery without touching the driver's device.
Simple scanning: customers can scan a basic QR code and sign their own device to confirm delivery.
Instant access: The web app is fully built and ready for immediate use.
Easy integration: integration with existing proof of delivery workflows is effortless.
Streamline Retail Fulfillment with Scandit
The retail industry will continue to adapt and evolve as the COVID-19 pandemic runs its course. At Scandit, we're committed to putting your retail enterprise one step ahead while keeping workers and shoppers safe. If you have any questions on retail fulfillment—and additional steps you can take to optimize your own operations—contact our team today. You can also reach out for more information on our powerful mobile data capture solutions and how they can take your retail business to the next level.